THESE THINGS ARE ABSOLUTELY AWESOME!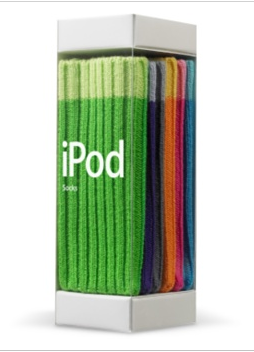 I was stalking the apple website yesterday for a new case and happened upon them. I won't get these because I tend to drop my iPhone every now and then; however they are SUCH a cute case for iPod. They fit all models* except the shuffle.
*[There is a compatibility chart shown at the end of this article.]


In 6 different colors, green, purple, grey, blue, orange, and pink, you can have a "sock" of every color. Now you won't be stuck wearing a blue shirt and having a green case, and vice versa. Simple pleasure I guess. The price tag on these puppies is $29.00 FOR ALL 6! They just slide in, and when you want to use a particular control, you just slide it out. Very simple… although not much shock/drop/throw protection.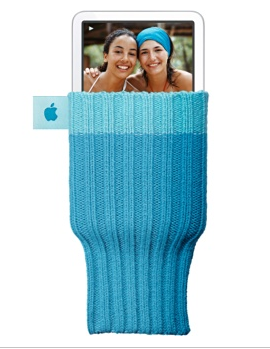 Like I had mentioned earlier, here is a compatibility chart. Enjoy! If anyone gets one of these please let me know, I'm curious how they hold up and if they attract lint like regular socks do…